The 3-Phase Concept for my baby & me!
We accompany you from the desire to have children through pregnancy to the end of breastfeeding.
The 3-Phase Concept for my baby & me!
We accompany you from the desire to have children through pregnancy to the end of breastfeeding.
The proverbial first 1000 days from conception are considered a highly sensitive time window. During this time, many foundations are laid for the child to grow up healthily. Already in the womb. An extremely healthy lifestyle that includes plenty of exercise and especially a healthy diet is particularly important during this time.
The scientific recommendation is that pregnant women should pay particular attention to the quality of their diet. Because it is true that the energy requirement increases during pregnancy. However, the requirement for various vitamins, minerals and trace elements increases significantly more than the energy requirement. In figures, this means: According to the latest scientific findings, pregnant women should only increase their energy balance by 10%, but the intake of vitamins, minerals and trace elements, for example. T. increase by up to 50%.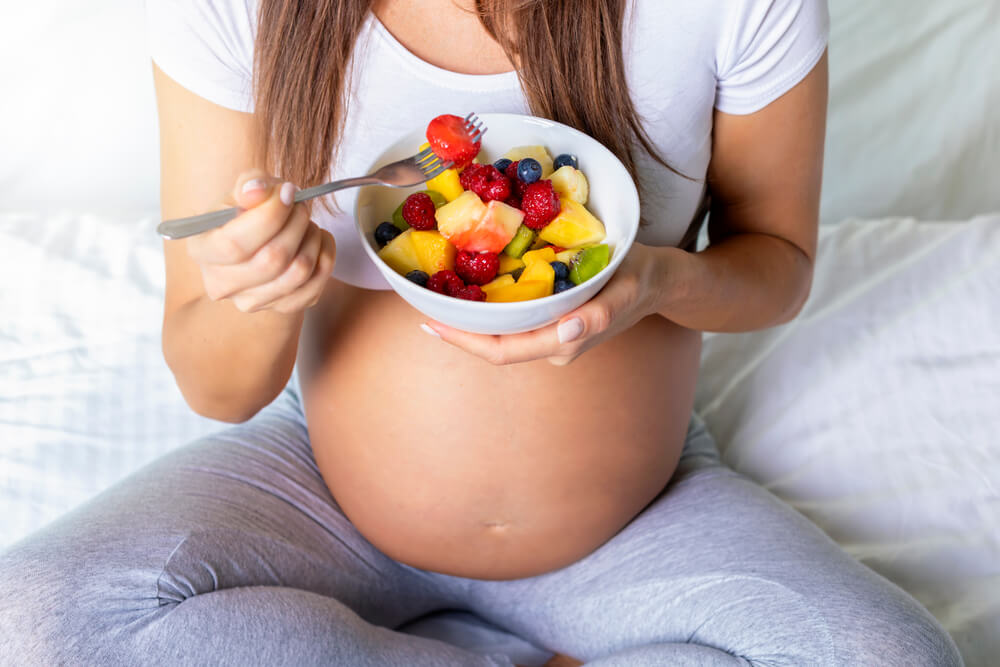 However, as discussed, the need for various vitamins and minerals increases significantly. From the 4th month at the latest, in the folic acid area even much earlier. In detail, this means: For the nutrients folic acid and iodine, a significantly increased intake is recommended from the time you want to have children.
A vivid sentence that nicely describes the way in which one should eat is: "Every pregnant woman should think for two, but not for two (so under no circumstances should eat twice)!" This includes foods with a high Always preferable to nutritional content. Above all, this includes fruits, vegetables, various milk and whole grain products. Moderate or You should largely avoid animal foods and especially low-fat meat, sausage products, various sea fish and eggs. Confectionery, sugary drinks and products with a high proportion of saturated fatty acids should also be reduced.
Why is folic acid so important and why is it recommended to consume at least 400 µg folic acid daily?
The answer to this has now been given by a large number of studies. These studies have impressively shown that an intake of 400 µg folic acid per day increases the risk of childhood malformations of the nervous system (so-called Neural tube defects) can significantly reduce.
What role does iodine play in early pregnancy and from the age of 12? Week of pregnancy (SSW)?
During pregnancy, the need for iodine is increased due to various factors. The main reason is the increased production of thyroid hormones. The recommendation here is to consume about 230 µg iodine daily. The use of iodized table salt is recommended here. Alternatively, iodine can also be supplemented.
In summary, it can be said that during pregnancy, due to the increased need for some micronutrients, women who wish to have children or during pregnancy can very quickly become undersupplied.
However, the fact that you are reading this article means that you are very actively engaged in this topic. If you follow some of the advice given here regarding your diet and take various micronutrients as a supplement, you are on the safe side. If in doubt, please always use our contact form and write to our "mother service" directly by email.